Rental Vehicles
All of our rental vehicles are 100% electric and the first battery charge is included in the price. This means you save the time and cost of filling up at the end of your rental. For multi-day rentals and longer trips, more and more businesses and accommodation providers are starting to offer free charging to customers. With rapid charging networks also growing fast, now is a great time try and electric vehicle.

Nissan Leaf (Gen 1)
Nissan Leaf (Gen 2)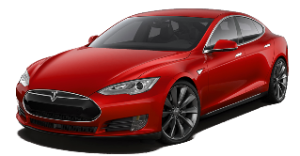 Tesla Model S (P85+)
Rent an EV and charge for FREE!
Rental Locations
We operate in several regions around New Zealand. Some regions have multiple rental locations and the vehicles available at each location vary, so keep this in mind when checking availability and making a booking. Find your nearest location in the map below or Click Here to open our booking calendar (opens in a new tab).
Regions
Auckland City
We have three rental locations in Auckland City. We offer Nissan Leaf rentals from our office in Mt Eden and our Rental Partner in the CBD – Urban Cleantech. Most recently we now also offer a Tesla Model S for rent in partnership with Steve & Dee West from their home in Greenhithe.
Auckland Airport
Customers flying into Auckland can now rent an EV near the airport. Our Rental Partner Formula E is just North of the airport en route to Auckland. The friendly staff there can sometimes offer pick-ups and if they're not available, it typically takes just 7 minutes with Uber or a taxi.
Waiheke Island
Our base in Surfdale has two Nissan Leaf, available for rental as well as EV Experience packages. The site is located half-way between the two main ferry terminals – Matiatia and Kennedy Point. There are several options for getting there, including buses from $2.50 and direct transfers from $15 one way.
Whangarei Airport
Northland is a great place to drive an EV, with many businesses offering free charging to customers. We have a Nissan Leaf based in Onerahi, just 3 minutes from the airport and en route to the city. If you're planning a trip in Northland, try something different – rent an EV!
Christchurch (Tai Tapu)
Our newest rental partner is Loxley Farmlet, a permaculture farm in Tai Tapu, 16 km south of Christchurch. We have a Nissan Leaf on site available for EV Rentals and our popular EV Experience packages. We are looking for new sites in the City and near the airport, so watch this space for updates!
Tauranga (Coming Soon)
We are presently looking at options to provide a rental EV in Tauranga, in partnership with Sustainability Options and Tauranga District Council. Watch this space for progress and updates!
Rental Rates & Options

RENTAL RATES
Our rental prices for a Nissan LEAF are based on a calendar-day rate (varies by location), with a discount given for multi-day rentals. We offer even better rates for weekly and monthly rentals – call us for a quote! Our rental rate for a Tesla Model S is fixed at NZD $150 per hour or NZD $750 per day. We can't offer any discount on the Tesla, but we do offer free test-drives to our customers – check our home page for details!
---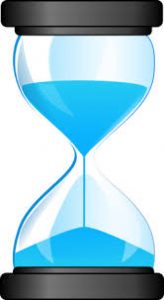 BOOKING PERIOD
Our standard rental rates are per calendar day, as this suits many of our customers and gives us time to recharge our cars overnight. But we understand that some customers may prefer a 24-hour period – if this is you, please use voucher code BC-24-HR to receive a discount on your booking (return of vehicle on the last day must be at the same time or earlier than your pick-up time on the first day).
---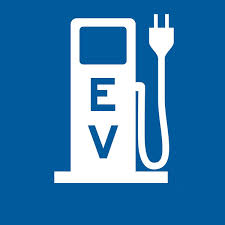 FREE CHARGING
Your first charge is included in the rental rate – so you don't have to worry about recharging the car before returning it to us. If you will be keeping the car for several days then make sure you will be able to charge it overnight. The mobile charge cable supplied with our cars can be plugged into any standard 3-pin socket in New Zealand – just so long as it is close enough to the car park. A full recharge takes 10 hours and uses about $4 of power.
---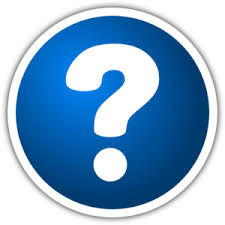 INSURANCE COVER
Our rental vehicles come with 3rd Party insurance cover from NZI and are internally insured by Blue Cars for damage to our vehicles. The insurance excess for our standard rental rates is $2,000 per accident or incident. The customer can elect to pay an additional $15 per day to reduce their maximum liability to $200. The applicable excess assumes the customer has not acted negligently or wilfully caused damage (see our Terms & Conditions for full details).
---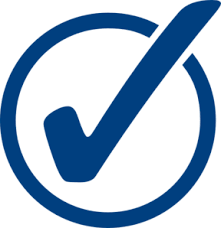 OPTIONAL EXTRAS
| Option | Description and Notes | Cost | Per |
| --- | --- | --- | --- |
| Delivery | Drop-off/pick-up [1]. | $20 – $60 | Rental |
| Child Seat | For children under 7 years [2]. | $8 | Day |
| GPS Device | Portable GPS device [2]. | $8 | Day |
| Extra Driver | Additional driver | FREE | Day |
Notes:
1. Available on Waiheke and in some areas of Auckland and Whangarei. Call us for a quote.
2. Subject to availability. We advise booking these items at least 3 days in advance.
Try an EV first and SAVE at least $500 if you buy!
EV Experience Packages
Some people eagerly adopt new technology, while others need more time to consider all the benefits before making the switch. We've put together our EV Experience packages to give you a chance to see what it's really like to live with one of these cars, so you can be sure it will meet your needs before you commit to buying one!
PACKAGE DEAL
Introductory lesson to EVs and Charging
Rental of an EV for your choice of 4 or 7 days
Support if you have any questions or concerns
A $500 discount if you buy a Nissan LEAF
PRICING
| Option | Description and Notes | Cost |
| --- | --- | --- |
| 4-Day Package | Introduction; 4-day rental; 24/7 support; Extra discount | $250 |
| 7-Day Package | Introduction; 7-day rental; 24/7 support; Extra discount | $350 |
For our better health, the environment & economy!
Rental Agreements
Copies of our rental agreement and schedule are provided below for reference:
---