About Blue Cars
Our Purpose
Given the rapid pace of development over the last few years, electric vehicles (EVs) have become an increasingly viable and attractive option the world over. As a country, New Zealand is even more suited to this rapidly evolving technology than most, thanks to our ideal climate and high proportion of locally produced renewable energy.
Blue Cars was started with the purpose of helping to accelerate the uptake of electric vehicles in New Zealand. By providing EVs as a rental service, as well as through our "EV Experience" package, we are making them more visible in the community, while giving people a chance to experience them as a stepping stone towards EV-ownership.
For our better health, economy & the environment!
Our History
On 27th January 2015, Blue Cars Limited became incorporated under the Companies Act of New Zealand. The founding director and shareholder was Carl Barlev, who had been preparing to launch the company since his return to New Zealand in November 2014. Carl had returned from Norway, where he had been working at the front of the EV industry the prior two years.
Carl has since invited several co-founders to join and help grow the business. The co-founders are all strong advocates of electric mobility and bring a range of useful skills and experience. After starting out on Waiheke Island, the company now has five rental EVs with two in Auckland and one also in Whangarei. We will soon be adding a Tesla to the mix and otherwise expanding our business as demand grows.
---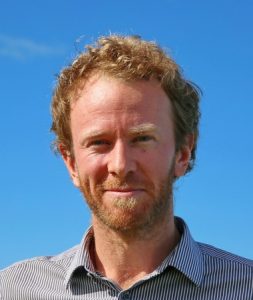 Carl Barlev
Co-founder & Managing Director
As an engineer in the power industry, Carl worked on energy projects around the world. With his strong passion for sustainability, he was drawn to the electric vehicle industry and in 2013 he had the exciting role of helping Tesla Motors build their first supercharger stations in Europe. Carl moved back to New Zealand in 2014 and immediately started promoting electric vehicles. He entered his Tesla Model S in EVolocity and then joined #LeadingTheCharge for an EV Tour of NZ. After completing a 3-month contract with Drive Electric, Carl was able to shift his focus to his role as Managing Director of Blue Cars. Carl is also a director of Charge.Net.NZ.
---
Ben Male
Co-founder
Ben is an enthusiastic believer in sustainability and understands that clean-tech is the key to a better future. With his strong interest in renewable energy, smart grid systems and electric vehicles in particular, Ben sees an amazing opportunity for New Zealand within this rapidly growing industry. Ben recently completed his post-graduate honours degree, following on from a commerce degree majoring in management. Since joining Blue Cars as a co-founder in March 2015, Ben has been helping to build, manage and run the business. His business responsibilities have included meeting with potential business partners, as well as participating in promotion work and customer service duties.
---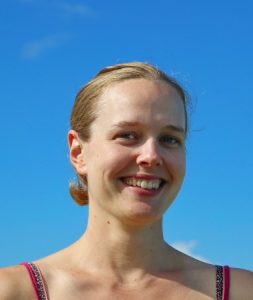 Alexandra Barlev
Co-founder
Alexandra (aka "Titch") joined Blue Cars as a shareholder and co-founder in March 2015. In coming aboard she took responsibility for managing our marketing and brand strategy, drawing on her experience from similar roles abroad. She quickly proved herself a valuable asset to our team, organising team meetings, engaging a graphic designer and web developer, and most recently, taking responsibility for ensuring our launch at the Go Green Expo in Auckland was a great success! Alexandra understands the full value to New Zealand of accelerating our transition to electric mobility and she is working hard to ensure Blue Cars gets this message across in the clearest possible way.
---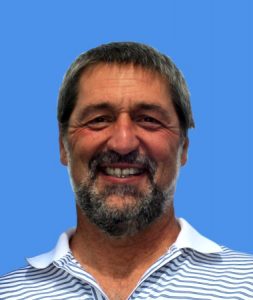 Joe Camuso
Co-founder
As an experienced blue water sailor, Joe understands more clearly than many how important and necessary it is that we all learn to live sustainably. Originally from the US, Joe moved with his family to New Zealand in the mid 2000's. The family settled in Whangarei, where Joe has been a strong driving force for the uptake of electric vehicles in the region. Joe made national head-lines earlier this year when he launched New Zealand's first 100% electric taxi in Whangarei. When he's not helping us promote electric vehicles here at Blue Cars, Joe works as the River Programme Manager for Northland Regional Council. Joe joined Blue Cars as a shareholder and co-founder in April 2015.
---
Annette Lunnon
Co-founder
With experience of working, travelling and playing top level sport in Europe, Annette comes with a wealth of knowledge in customer service, administration and IT services. She is passionate about environmentally friendly behaviours and is keen to help make a difference in an emerging market. Becoming a share holder in Blue Cars has meant she is able to contribute to a better New Zealand. Annette loves the outdoors and is always keen to explore the country and beach side with her camera. Having seen many beautiful polluted and unpolluted areas she believes it is time to make a difference to the worlds environment.
---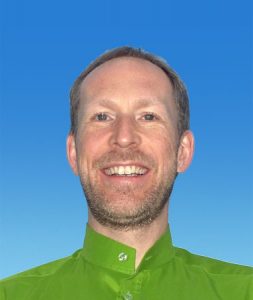 Dieter Riedel
Co-founder
Very early on Dieter went on a path of self-enquiry to figure out how things work and what this is all about. Being a keen observer he beliefs that a deeper understanding combined with technology is key in solving man made problems and in creating a sustainable world. Working for more than 20 years in the Information Technology area he started to provide services in Web Design & Development in 2002 as well. Seeing what is happening in the world he decided to put his skills to good use and joined Blue Cars as a shareholder and co-founder in July 2015.
"I could buy one of those to get around in Auckland!" – Customer